Amaze 'n' Place
www.amaze-n-place.com.au 

Located in Alstonville in the beautiful hinterland this unique and exciting destination incorporates fun, mental stimulation, relaxation and eating pleasure – a place for the whole family!
Featuring a unique hedge maze, relaxing café/restaurant with puzzle gift shop and puzzle play activities it has something for all tastes, ages and abilities.
Please note – only open during NSW school holidays.
Art Galleries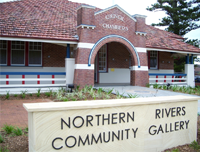 The Ballina region abounds with artists and galleries are dotted throughout the area. The Northern Rivers Community Gallery in Ballina's Cherry Street features an ever changing array of exhibitions from artists around the region and a delicious Gallery Café right next door.
Other local galleries and art studios include The David Mackay Harrison Gallery in East Ballina, Sea Silks Gallery located on the ground floor of The Ramada in Ballina, DelStrongArt in Alstonville, and Marias Fine Art Studio at Uralba (Link to: www.facebook.com/Mariasfineart).
Ballina Ten Pin Bowl
www.ballinatenpinbowl.com.au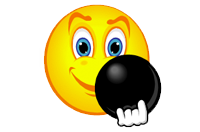 A great rainy day activity, Ballina Tenpin Bowl have a cafe, arcade games and glow in the dark bowling – something for the whole family! Open 7 days.
Ballina Waterslides
www.ballinawaterslide.com.au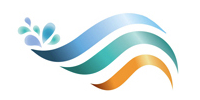 Ballina pool and waterslides overlooking the Richmond River is a great spot to cool off. With three pools, two waterslides an excellent kiosk and plenty of lawn and shade you can enjoy a great day out with your family. Waterslides are open 7 days in school holidays and on weekends at other times.
Crystal Castle
Located in the hills behind Byron Bay, this unique attraction, set within beautiful, vast gardens, offers a café with a stunning view. It also has an amazing range of crystals and jewellery and holistic treatments such as massage, readings and occasional meditation sessions.
Horseriding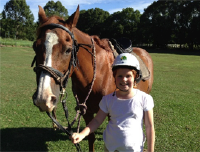 Have you ever wanted to try horseriding with your kids? Or riding on the beach? It's an amazing experience and is available through Pegasus Park or Tassiriki Ranch, both located locally.
Take a scenic trail ride through the hinterland, past creeks and along ridges with incredible scenic views or try the ultimate beach ride experience at nearby Seven Mile Beach in Lennox Head. You can even try horse surfing in the waves!
Macadamia Castle
Set in the hinterland on six beautiful acres, Macadamia Castle is a fantastic local attraction offering a family fun day out. There is an animal park with local and farmyard animals, native birds and reptiles, A frog conservation centre and keeper talks including an interactive animal experiences programme.
The renowned café serves fresh local produce which can be enjoyed inside or out while the kids get active on the flying fox, in the treehouse or taking a ride on the train. Open 7 days and located only 15 minutes north of Ballina, this is a great option for cooler weather when you need a change from the beach for the day.
Markets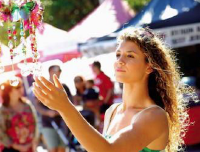 Markets are the perfect place to spend a lazy Sunday and the ones in the Ballina region are renowned for their creative offerings and relaxed vibe. Pick up some mementos of your stay from one of the artisan stalls then relax and enjoy a coffee and something delicious.
The Lennox Head markets are on the 2nd and 5th Sunday of the month and Ballina has a Famers Market every Sunday at Missingham Bridge where you can buy fresh, local produce by the river. The relatively new Alstonville Farmers Market on Saturday mornings offers music as well as great produce and is conveniently held in the main street of the village.
Check out the full list of local markets, or download the Market Guide.
Summerland House
www.summerlandhousefarm.com.au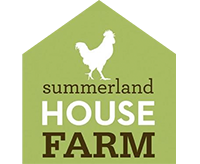 Set in the rolling hills of the Alstonville plateau, only 20 minutes from Ballina, Summerland House has become an iconic destination for great day out. It is a working avocado and macadamia farm which boasts tractor farm tours, cafe, nursery, gift shop and museum. There's also "The Grocer", a regional food showcase, and a waterpark and playground.
Summerland House is a House with No Steps organisation, dedicated to creating opportunities for people with a disability. It is an inspiring and unique agritourism project.
The annual Country Fair in September includes fun such as a jumping castle, laser skirmish, face painting, farmyard animals, mini golf, magicians and balloon artists, and of course fantastic market stalls
The Ballina and Naval Maritime Museum
www.ballinamaritimemuseum.org.au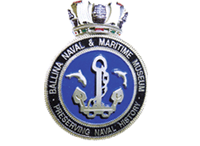 The Ballina and Naval Maritime Museum features extensive displays of Port of Ballina, local history, a tribute to women in the Navy, interactive displays, DVD showings, working triple expansion steam engine and is home to the Las Balsas Raft that sailed from Ecuador to Ballina in 1973. Guided tours available for school and bus groups, project sheets plus souvenir and gift shop. Open 7 days from 9am to 4pm.
The Farm Byron Bay
The Farm Byron Bay has been designed to generate greater of awareness of paddock to plate and offers visitors an insight into life on a working farm. It is also home to local businesses Byron Bay Garlic Co., Byron Bay Cheese Co. and the Byron Bay Butter Co. with products for sale through their online shop. With eighty acres of fertile property located on Ewingsdale Road, at the town's gateway, The Farm will ultimately become a showcase and hub of support for other local micro-businesses as well as a training facility for farmers, a deli and an eatery.
Thursday Plantation
www.thursdayplantation.com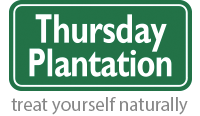 Discover the home of a unique natural medicine product made from Tea Tree essential oils. Visitors can also explore the maze, sculpture park and rainforest garden. Open 9am to 5pm weekdays and 10am to 4pm weekends and public holidays with free entry.
Tourist Drives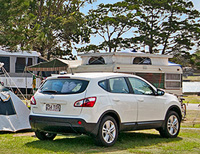 Driving around is one of the best ways to see the region and discover hidden treasures. As a start try one of these local tourist trails which give a great snap shot of the area or try out the suggested itinerary for a great day out or two!
Tourist Drive 28 – Wardell, Alstonville, Teven Tintenbar
Tourist Drive 30 – Ballina, Lennox Head, Byron Bay
Two Day Itinerary – Ballina Coast Hinterland
Villages

Alstonville
Located just a 10 minute drive inland from Ballina on the Bruxner Highway, Alstonville features historic buildings such as Crawford House built in 1910, antique shops, galleries and cafes. Victoria Park Nature Reserve, a remnant of the 'Big Scrub' rainforest is located nearby. It also hosts great Saturday morning Farmers Markets each week.
---
Bangalow
The delightful village of Bangalow is a 20 minute drive from Ballina and offers old world country charm sprinkled with abundant sophistication. The shopping is unique, the food is a culinary delight and the atmosphere is relaxed. Don't miss the local farmers market, held behind the pub every Saturday morning.
---
Byron Bay
The beautiful and bustling beachside town of Byron Bay is famous for its stunning beaches and eclectic lifestyle. It is a great day or morning excursion where you can swim, shop and dine at one of many amazing restaurants. If you are feeling energetic the walk from the beach up to the lighthouse via the path and stairs offers stunning views and a great workout. Don't miss the Thursday morning Farmers Market, which is one of the best in Australia.
---
Lennox Head
Lennox Head is a short scenic drive north of Ballina. The relaxed village atmosphere has great restaurants, sidewalk cafes and shops. The white sandy Seven Mile Beach has a patrolled area near the surf club at the northern end of the village and the therapeutic tea-tree stained waters of Lake Ainsworth are a major draw card in summer and a great spot for a BBQ. Lennox is a popular beach for swimming, fishing, snorkelling, sailing, wind and kite surfing and hang gliding. Pat Morton Lookout on the point is also a good spot to watch the dolphins surfing and the annual whale migration.
---
Newrybar
Located in the hinterland hills just behind Lennox Head, the charming hamlet of Newrybar is a 20 minute drive from Ballina but feels like a step back in time, with its historic buildings and laid back feel. Small, but perfectly formed, Newrybar is home to the award-wining Harvest Cafe, famous for its delicious modern cuisine served in a stunning setting. The Harvest deli and bakery next door is a delight for the senses offering a unique range of local and international artisan products. Afterwards you can browse amongst the antique store, art gallery, general store and Driftlab boutique.